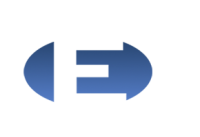 Office Locations
3773 Cherry Creek Drive North, West Tower, Suite 900, Denver, Colorado 80209
Representative Results
For more detailed information, please visit: http://eichnerlaw.com/notable-cases/

Our firm has a successful track record across the spectrum of criminal litigation:

Insurance Fraud Jury Acquittal

Rape Case Dismissed

Not Guilty Verdict in Domestic Violence Trial

Dismissal in Special Offender Drug Case

Acquittal Stemming from Police Misconduct

Jury Acquittal in Drug Conspiracy Case

Acquittal in Child Molestation Trial

Drastically Reduced Sentence in Real Estate Fraud Case

Successful Entrapment Defense in Cocaine Sale Case

Attempted Murder Conviction

Dismissal Based on Forensic Defense

Dismissal for Executive Facing Bribery Charges

Victory in Deportation Trial
3773 Cherry Creek Drive North, West Tower, Suite 900, Denver, Colorado 80209
Law Firm / Lawyer Profile
Kenneth F. Eichner, a former prosecutor and public defender, is one of Colorado's premier trial lawyers. He has practiced criminal law for over 25 years and has over 135 jury trials. He has the experience to guide his clients through to the best path, be it trial or a plea agreement.
The Eichner Law Firm has an active County, State, and Federal practice, focusing on criminal trials. The Practice and Notable Cases provide more information on who we are and the type of cases we do. Firm Profile provides more information on qualifications and experience.
As a former prosecutor and defense attorney, Kenneth F. Eichner has handled every type of criminal case from traffic offenses to felony assaults to complex federal cases. He has tried a number of high-profile cases, including a trial that drew the attention of President Clinton. 5280 Magazine named him as one of Colorado's SuperLawyers in the criminal law category and Avvo has given him its highest rating.
If you or a loved one has been charged with a crime, you deserve an experienced criminal defense attorney who will return phone calls and help you navigate through the difficult and unique world of the criminal courts. We understand the challenges you and your family are experiencing. We will fight for your rights and strive to provide you with excellent representation.
For a free consultation contact us immediately at 303-837-9800.
Practice Areas
Criminal Defense
DUI / DWI
Litigation